You need to add a widget, row, or prebuilt layout before you'll see anything here. 🙂
Trigger warning: This discusses a mature content matter and mention of sexual assault.  If you are not comfortable with this subject matter please turn off the video. 
A famous Qari (reciter of the Quran) by the name of Fatih Seferagic, who is a student of Noman Ali Khan has been involved in multiple sexual abuse allegations. The report done by a Muslim organization FACE claims Fatih gave illegal mind-altering drugs to at least 3 victims and then raped them. He also raped 3 other victims. It claims that they became aware of a public outcry regarding multiple serious allegations and were contacted by community leaders from Kuwait where he was living, seeking assistance on how to proceed.  They then sent a letter to the Ministry of Awqaf in Kuwait and Fatih soon left Kuwait shortly afterwards.
Why make this video? To raise awareness and to demand that he is fired from any positions of leadership that he has where he can do this again. The public needs to know who this guy is and deal with it right away. 
The report states that anyone that was assaulted by him should be tested for STDs, in particular HPV 16. This guy was   not just raping women but giving them STDs!  Fatih should NOT be employed in any facility as a reciter, a religious leader or a community leader, nor should he obtain employment where he would have access to women or vulnerable individuals. Any institution hosting or contracting with Fatih must be aware they may be held liable if a victim escalates Fatihs abuse to legal authorities. 
FORMER affiliations of Fatih need to publicly endorse these findings and state that Fatih is not fit to hold any leadership position. Masajid and institutions are recommended to take down their content of Fatih from all their social media platforms.  Masjids and organizations need to implement a code of conduct, sexual harassment policy and bill of rights. Have mandatory annual training on sexual harassment and preventing and child abuse prevention and reporting.
So now that we have that out of the way, who is Fatih?  He appears to be a man who looks like an angel, reads Quran extremely beautifully, but is actually a devil. He's also posted that he's married and has a child.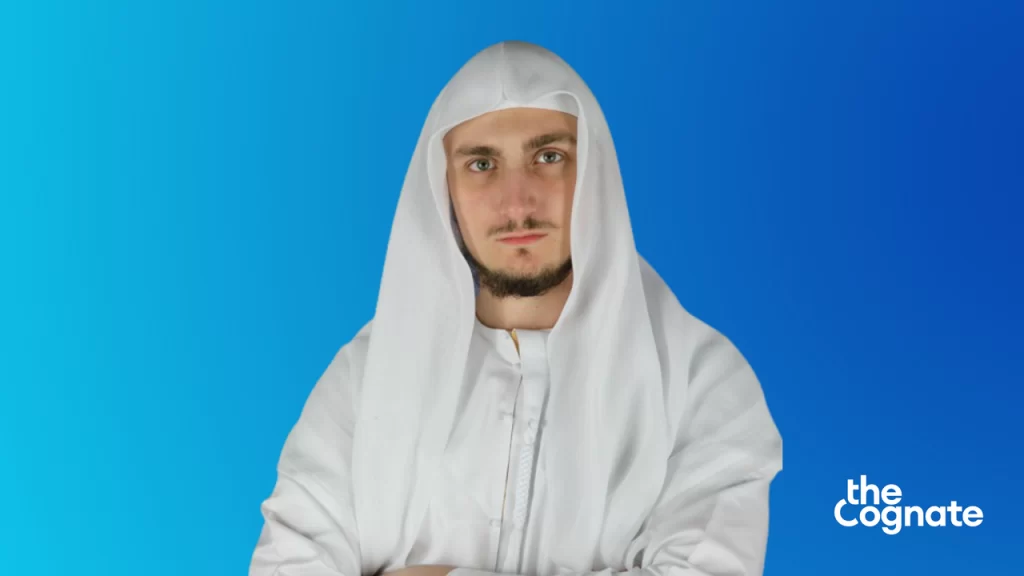 We should note that what he did would not be allowed under Islam.  He could have legally (legally as in under Islam) bought slave girls and had sex with them, and that would be okay, but what he did here was not allowed under Islam. 
The bio on his official site says:
Fatih first started memorizing the Quran at the age of 9 at a full-time hiffdh program. He completed the Quran at the age of 13. He then furthered his Quranic studied for 2 more years learning how to teach and read in different ways from his teachers. After completing the hiffdh program Fatih travelled to Dallas Texas where he studied Arabic in the Bayyinah dream program with Nouman Ali Khan for 10 months. This is where he truly learned to love the Quran. After completing the program Fatih began teaching Quran himself and traveling the world to speak to youth and adults alike. He currently lives in Indiana where he started his own Quran program for kids to learn how to read and memorize the Quran.
So he is not just a Qari, someone who reads the Quran, but also a hafiz, someone who has memorized the entire Quran. He frequently leads prayers at various mosques.
He is a graduate of Noman Ali Khan's Bayyinah and has several photos posted with lead professor Wisam Sharieef. His social media channels include Youtube with 779K subscribers. Twitter with 149K followers.  Facebook with 1.8M followers. Instagram with 1.9M followers.  I am hoping Wisam or Noman will going to publicly condemn Fatih after what he did.
What are the blessings of reading and memorizing the Quran? Shouldn't being someone close to Allah, blessed with protecting his holy book (because that's what hafiz means, to protect) should be someone with better character than to do this?
The Prophet (ﷺ) said, "Such a person who recites the Quran and masters it by heart, will be with the noble righteous scribes (the angels in Heaven). And such a person exerts himself to learn the Quran by heart, and recites it with great difficulty, will have a double reward" (Al Bukhari)

The Messenger of Allah (ﷺ) said, "Allah has His own people among mankind." They said: 'O Messenger of Allah, who are they?' He said: "The people of the Qur'an, the people of Allah and those who are closest to Him" (Ibn Majah)
All of these blessings did not prevent him from becoming a rapist, and also a thief. He is also alleged to have cheated people by taking money from them and not repaying it, as well as taking money to teach Quran, and not actually teaching it.  What a fraud he is. 
Let's look at the report's recommendations.  First of all, who made this report? An organization called FACE.  FACE stands for  "Facing Abuse in Community Environments".  Members of the Muslim community are collectively coming to terms with the fact that among the people who are serving as leaders, including clergy, teachers and religious scholars, are those that abuse their positions of power and violate their ethical responsibilities. 
Which is amazing.  Members of the Muslim community are taking matters seriously and to deal with criminals in their midst.  People in positions of power who act like angels but are actually devils.  
Fatih Q&A video: https://www.youtube.com/watch?v=wydkDv7_xts